As digital lead at UNISON, I'm convinced that digital has an essential role to play in making UNISON stronger. Sure, it doesn't replace the power and immediacy of the face-to-face conversation UNISON is built on –  but I'm certain that better digital engagement can make a real difference to our ability to support members and get them active.
That is why UNISON is embarking on a major digital work programme over the next two years. We can only deliver it, however, if we have people who have the vision, skills and experience on board. Which is why've been hiring a number of different roles in the past few months.
I want the best people to apply, and so in true digital/BuzzFeed style, here are my 6 amazing reasons you shouldn't let opportunities in the digital team pass you by.
1: One in 50 people in the UK are UNISON members – and they're brilliant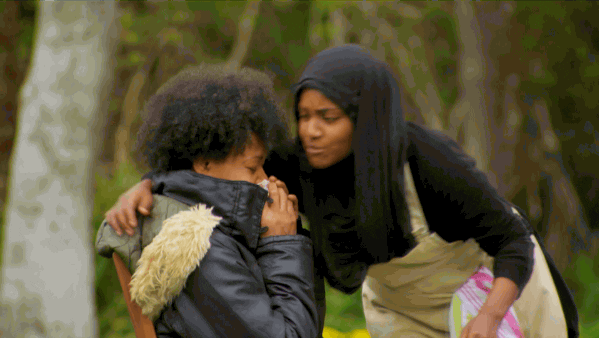 How many UNISON members have you walked by today? UNISON has 1.3 million members – mostly women – so the chances are you've passed quite a few. UNISON members are wonderful too – they're the conscientious, friendly and engaging people you meet in hospitals, schools, councils and beyond; all playing their part in making our public services work, often in really difficult circumstances. Every great piece of work you do with us will reach loads of people – a fact that I find scary but rewarding in equal measure.
2: You'll be in the right place, at the right time
In digital terms, there's a lot to do at UNISON. But members, activists, staff and the leadership are up for doing it. Since I joined UNISON (2 years ago!) we've got lots done… we're building a new website network, we've delivered an award-winning political engagement app, we've kicked off a process to bring together the many digital workers in UNISON and we ran a prize draw to get members to update their contact details (with a top prize of £10,000!). But what's already been done is nothing compared to what's in store. The future work programme may be ambitious, but it will also be massively rewarding: you'll quickly see the difference you make to a traditional organisation that is ready and open to learn and change.
3: You'll get your own personalised Lego person
A few weeks before I joined UNISON I saw this tweet from my boss-to-be…
I now have my own personalised UNISON lego man of my own! #proud
If a UNISON lego person is your thing, that's great! I look forward to reading your application. If, however, you need a bit more than that to convince you (why?), how about the fact that you'll be surrounded by lovely colleagues – both in the digital team but also in the  communications team we sit in – who do creative things. What if I said they are also very supportive and inclusive and enjoy a fair bit of work banter? Plus there's a healthy consumption of cake, biscuits and Haribo.
4: Thursday is "Most of Roast" day at UNISON Centre

While I'm covering food, I should mention that the cafeteria at our offices in Euston is great. Good quality food, whether like me you love roasties (every Thursday), other tasty meals or a very good salad bar. And you get to eat in a cool atrium with really high glass ceilings. Plus we have lovely views over London from our desks and nice big computer screens to get our very important digital work done on (connected to Mac laptops, in case you we were wondering). It's a very nice place to spend your days in.
5: When you're not working, there's UNISON's holiday camp

Yep, you read that right. UNISON actually has a holiday camp, and staff get discounted stays. It is in beautiful Croyde Bay, North Devon, right by the beach. Despite my reservations before-hand I loved it when I went. Plus I could get internet access easily as the wifi had the same login as the office.
Even if Croyde Bay isn't for you, then you should know that as you might expect from a trade union that fights for workers' rights: the pay, holiday allowance, childcare, flexible working, pension and other benefits are very good. The danger is that once you're in you'll never want to leave!
6: You'll be part of making a better future for the whole of the UK
Finally, and most importantly, working for UNISON – and trade unions in general – is a very good thing to do. More than ever, workers need unions to fight their corner. And unions, in turn, need talented people who are willing to give their time, skills and experience to help them navigate a changing world. You can be that person.
Apply now through the UNISON jobs pages >

About UNISON
UNISON is the UK's leading public services trade union, with over 1.3 million members working in the public sector, private, voluntary and community sectors and in the energy services. 
UNISON is a dynamic, progressive union, committed to equality. We encourage men and women of all ages, Black and minority ethnic groups, disabled people, lesbian, gay, bisexual and transgender people to work with us.